Tracking your Order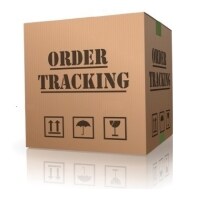 How to track your order:
At Skyline we aim to get your products to you as quickly as possible. Once your order is placed, you should receive your tracking number once the shipping label is created.
If your item is Custom-made, Punched, Windowed, or something similar, it may take additional time to produce and ship.
Tracking Your Order:
Automatic: Order tracking is automatically sent to your primary email in most cases.
Email: CustomerService@OnlineSkyline.com or reply to any email you've received from us (Estimate, Order Confirmation, etc) and we'll reply with your tracking number/order status.
Phone: Call us at 1-866-455-9900
If you have not received the tracking notification email for your order yet, please email
CustomerService@OnlineSkyline.com
and we'll be happy to help, thank you!